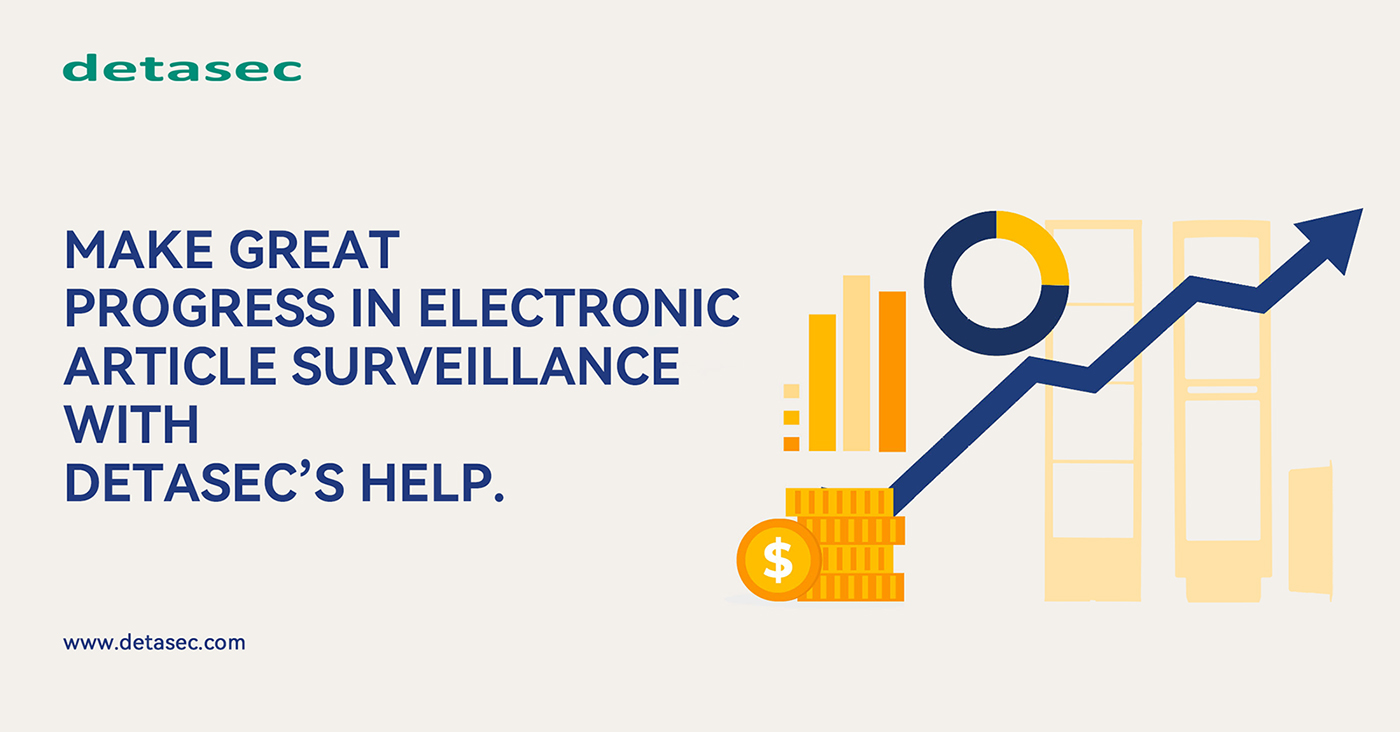 The competition in the EAS market is heating up every year, which requires high-performance products and good service to make you stand out from the competition.
Furthermore, the competition in EAS is fierce, so each company needs some new products and ways to get more orders.
As an operator, you need to constantly pay attention to product changes, price changes, and other information on the market.

Detasec can help you to make a great progress. 
We have very rich experience in developing new products.
We launch new products almost every year. In 2022, a New series of AM system was launched, including DYNA T40 ABS plastic am antenna, METL L2 aluminum&acrylic am antenna , PURA P60 acrylic antenna. Not only are they very competitive in price and performance, but they also have unique motherboard and frame that will impress shop owners much.
In addition, we optimize and update our motherboards every year, which makes our products very stable with almost no after-sales problems.
We have both AM and RF technologies. Support DUAL or MONO working mode.
The coverage of DUAL RF antenna is 120cm to 200cm, and the coverage of mono RF antenna is 60cm to 110cm per side.
The Manual adjusting model is very simple.
AM antenna is divided into three levels: low, medium and high:
Low-level antenna: The coverage of soft label is 120-150cm, and the coverage of hard tag is 120-220cm.
Medium-level antenna: The coverage of soft label is 160-180cm, and the coverage of hard tag is 160-260cm.
High-level antenna : The coverage of soft label is 180-230cm, and the coverage of hard tag is 180-300cm.
As performance improves, so does their manufacturing cost and so does their selling price.
You can easily get the products you want from detasec, and their performance will allow you to win orders easily.
Wifi remote setting is a great feature. 
You can solve after-sales problems quickly,
Build a good reputation for you
And our latest A2000 AM BOARD and wifi mono 3.54 have the function of WiFi remote debugging.
Detasec is providing good service to more than 200 dealers from more than 40 countries around the world.
High quality control
Top service
Fast delivery
Place your order to detase, you have nothing need to worry about. 
Detasec helps your business to the next level.