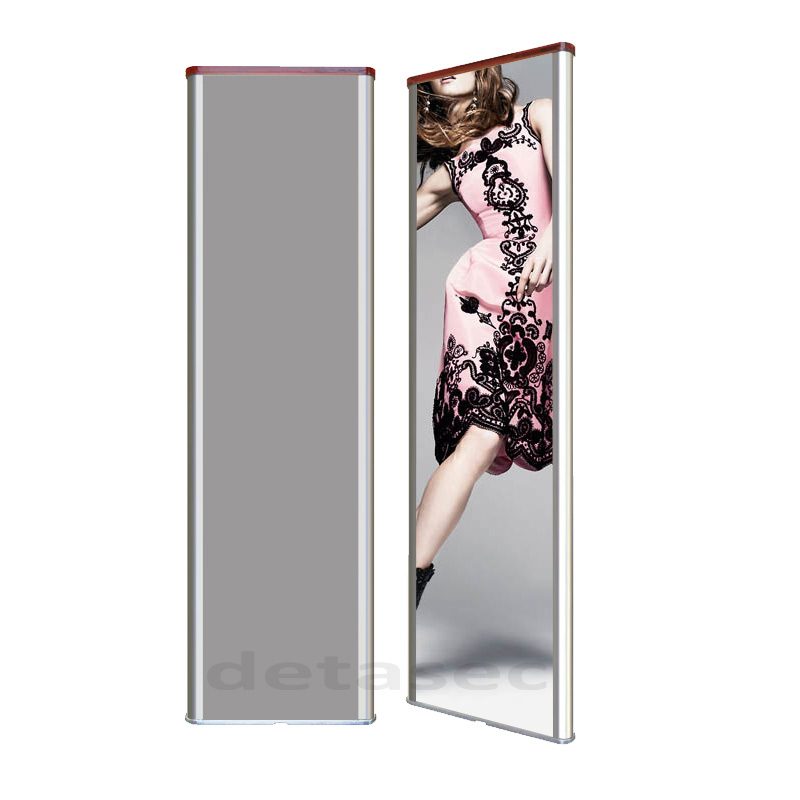 METL L3
Aluminum Alloy Advertising Eas AM System
1.6M (3 directions ) detection range for soft label
In addition to the advanced item monitoring system that provides the best detection performance, METL L3 also provides the possibility of advertising.
METL L3 is divided into two versions, high configuration and low economy configuration . Respectively have manual debugging and software debugging.
The low configuration version has the characteristics of simple debugging, easy installation, stable performance and low cost. The high-end version uses a super motherboard, with strong detection performance, anti-interference performance, software adjustment, and easy installation.
For Soft Label Detection: 1.6 meter
For 25mm Ferrite Detection : 1.6 meter
For 39mm Ferrite Detection : 2.2 meter
For Soft Label Detection: 1.8 meter (3 directions)
For 25mm Ferrite Detection : 2.0 meter
For 39mm Ferrite Detection : 2.5 meter
Linear Acrylic Lampshade Good Alarm Effect
Red and Blue Shades Are Available
Aluminum Alloy Edging
Strong And Sturdy
Fully featured
The METL L3 system is a fully featured, extra robust antenna which is the perfect solution for every modern retailer.
The pedestal with AM technology was designed to deliver a solid performance in any retail environment, yet still with class and style.
Integrated Advertising
Integrated advertising is easy to install by lifting the top of the antenna. When the paper advertising poster is inserted, the antenna looks like a picture frame! Advertising is from top to bottom.