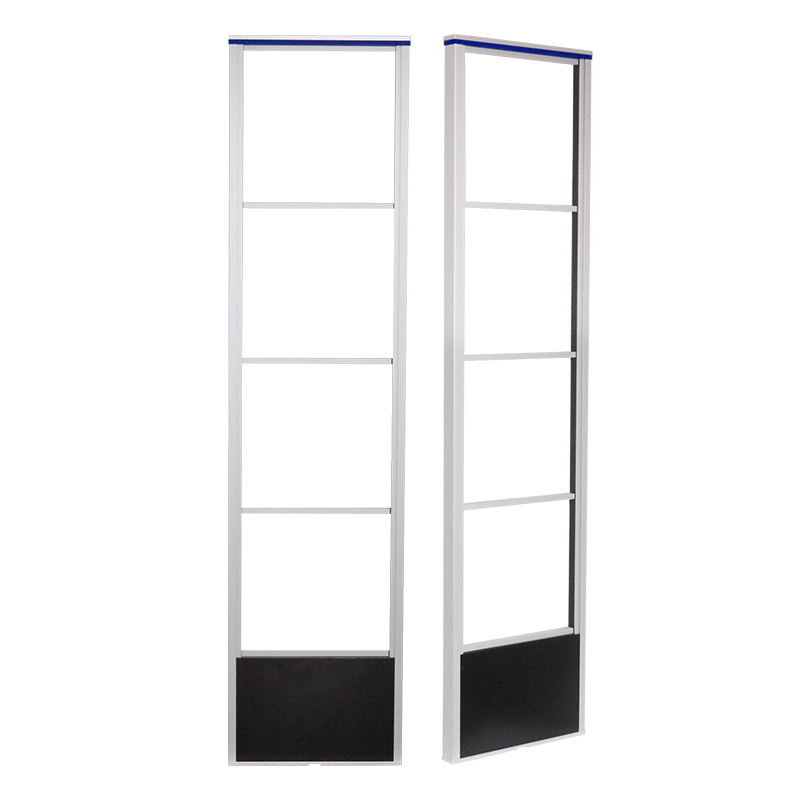 DTRF6060 Aluminum Alloy RF Antenna
The DTRF6060 is a combined RF based 8.2MHz article surveillance System. It offers long distance detection for hard tags and soft label in challenging store environments.
We installed powerful RF dual or mono board for it. They are 9550 dual board , 3.54 mono board and 3.93 mono board.
Sensitivity adjusted by switch on the baord.
DTRF6060 antenna is strong, well designed and robust enough for the most demanding of retail suitable for small boutiques like High Street Apparel
stores, Bookstores, Drugstores & Pharmacies, Accessories & Giftshops, Office & Media, Toys and other specialty stores.
Dimension: 1620*400*405mm
For 40*40MM Soft Label Detection: 1.7m
For Mini Square Tag Detection : 1.7m
For Big Square Tag Detection : 2.0m
Board : Mono 3.54 / Mono 3.93
Dimension: 1620*400*405mm
For 40*40MM Label Detection: 0.8~0.95m/side
For Mini Square Tag Detection : 0.85~1.0m/side
For Big Square Tag Detection : 1.0~1.3m/side