Fill a container with Eas tags, Labels and other accessories, shipping it to Europe.
Last container shipped to Europe in 2020.
Detasec delivered the last container which will be shipped to Europe.
Because of the COVID-19,shipping cost from China to Europe is quite expensive in Dec. The cost of ocean freight, air freight and express delivery have all increased by 1-3 times.
But at the same time, because of the impact, we have received a surge in orders from all over the world. The number of orders in December this year has increased by more than 30% over the same period last year.
In response to customer demand, we put all 660 items on 12 wooden pallets. Every pallet is surrounded by cardboard and covered with film.All the goods have been properly protected.
While giving reasonable prices, we also hope that customers can receive perfect products from detasec and feel that they are treated seriously.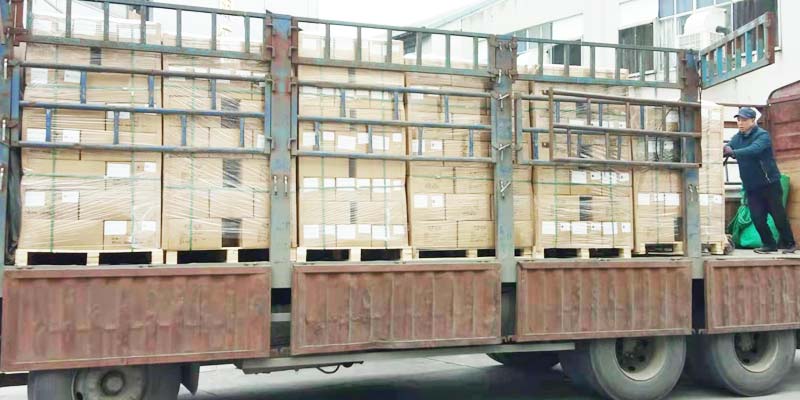 2020 is coming to an end, but our work continues. Thank you very much for all the partners of detasec in the world. Because of your support, detasec can continue to innovate and growing,and keep providing quality products and services to all the users.
2020 is a very ups and downs year, and the whole world is living in the shadow of COVID-19. Fortunately, various effective vaccines have been put into use, and we believe the future will be even better.