EAS system is an effective technology defense against theft for retail stores.
EAS is an important defense against the rise of casual and organized retail theft.
Traditional approaches to help solve retailers' shrink challenges include acousto-magnetic (AM) and radio-frequency (RF) technologies developed for EAS. When it comes to protecting the bottom line, retailers need to understand and overcome the complexities of implementing an EAS system optimized for their product range, store layouts, and business goals.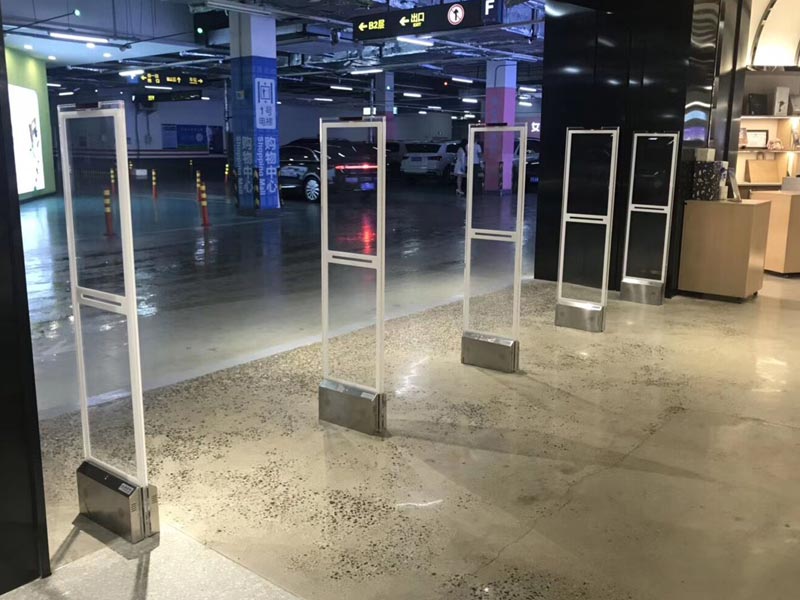 Acousto-magnetic system, which has the ability to protect wide exits with high tag detection, uses a transmitter to create a surveillance area where tags and labels are detected. Faced with today's complex working environment, it is obviously more capable of anti-theft work. And with the increase in usage, the cost of use is gradually reduced, and it has been installed in large shopping malls, supermarkets, cosmetic stores, etc. in large numbers.
Radio Frequency (RF) Systems are widely used due to the lower cost of RF systems, they are better suited to retailers with large quantities of merchandise which requires a flat paper label that can even be printed on, such as supermarkets, discount stores, pharmacies and video stores. This is a more cost effective option for apparel stores.
Concealed system is for a better shopping experience. Nowadays, the decoration design of clothing stores has added more fashion and modern elements, and improved the shopping experience requirements of some brands.It satisfies the needs of these shopkeepers very well.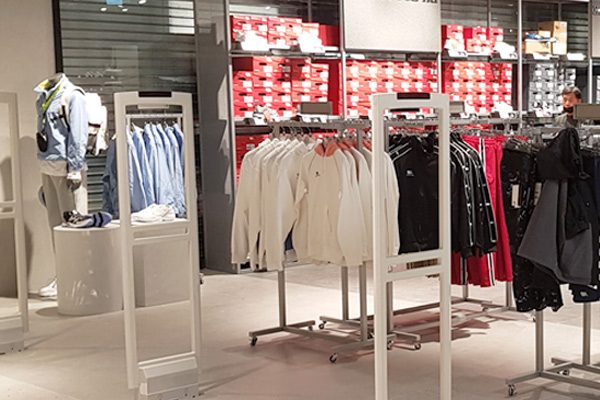 58Khz detectors that helps prevent loss and Organized Retail Crime with innovative technology designed to match a range of in-store aesthetics.​
Wide detection coverage;
Highly immune to spurious signals common to store environments; fewer nuisance alarms
Maximized floor selling space with minimal restrictions on placement of tagged merchandise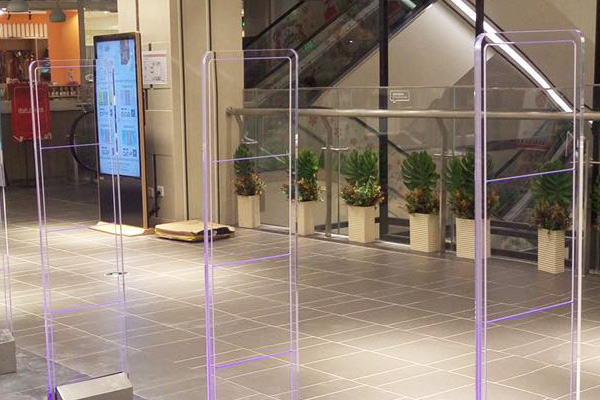 8.2Mhz detectors that helps prevent loss and Organized Retail Crime with innovative technology designed to match a range of in-store aesthetics
Wide detection coverage;
Vulnerable to nuisance alarms caused by electrical interferences from common store sources
Susceptible to interference from metal doors or edging; some reduction to selling space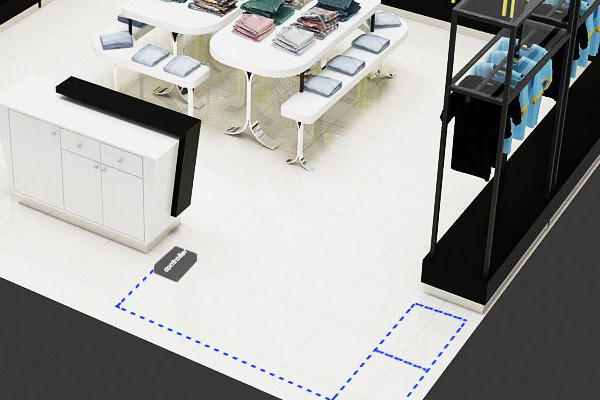 The hidden design has no warning effect of the traditional vertical anti-theft antenna. Bring a better shopping experience to customers
You may interested in other items: