Customers will have a better shopping experience when using concealed system
Axolotl C4 Conealed Wall or Door System
The Axolotl C4 Concealed Detection System delivers exceptional, yet discrete, Acousto- Magnetic (AM) EAS protection for environments that require a high vertical detection zone.
Axolotl C4 suit for AM hard tags only. The main application place is a clothing store.
The maximum detection range of 1 set Axolotl C4 is 2.5m(H)*3.5m(W). Can meet most clothing stores. Even when using 46mm pencil tag.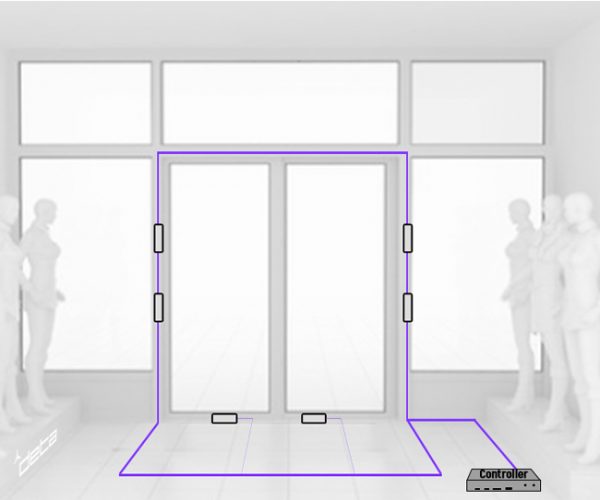 DTAMN01 / DTAMN02​​ Conealed Floor System
DTAMN01 / DTAMN02 system are an software driven system capable of excellent detection of 58Khz tags with good resistance tointerference
and intuitive software diagnostics, the DTAMN01 / DTAMN02 system are an good ideal choice for clothing stores.
The DTAMN01 / DTAMN02 system consists of controller and antennas, making large or multiple exits very cost-effective. Each controller can hold
one or two pieces antenna. The coverage distance is 0.8~3.2 meter. This allows for full flexibility at the time of installation.